If you look at the definition of respite it says : a short period of time when you are able to stop doing something that is difficult or unpleasant. Most people think of respite in terms of a carer taking a break. If you care for another person either temporarily or on a permanent basis you have probably heard the term respite care used to describe ways you can take a break from your caring role.
Caring for someone is a very rewarding experience in many ways but it can also be overwhelming, frustrating and exhausting. Many research projects have provided proof of what we already know - that if you care for another person you still need to care for yourself - and that means having a break now and then.
Taking a short break from the carer role is not only deserved - its absolutely essential to making sure you can carry on being a carer.
So how can you take a short break? What is respite care and where do you find it ?
There are a number of services available to provide carers with a break or respite. Essentially it is having someone else look after your loved one while you have some time out. The options available vary in cost and how / where they take place.
OPTION #1
INFORMAL SUPPORT
This term is used when the carer asks a relative or friend to care for their loved one so they can have a short break. The person then comes into the home to care for the person in place of the carer.
OPTION #2
HOMECARE SERVICES
This is often referred to as in-home care. Carers can utilize a Homecare service provider to send staff into the home to care for the individual in place of the carer. This can be through a government subsidised care scheme and / or through a private care agency depending on your needs and individual circumstances.
OPTION #3
DAY RESPITE CENTRES
In most areas there is a day respite centre available. The centres are staffed by carers and provide a day of activities and meals / refreshments for those who attend. They may also take the centre clients on outings such as picnics. The centre may be able to pick the individual up from home in the morning and drop them home in the afternoon on a bus if they have one available.
This provides a regular break for the carer who can relax, knowing that the centre has care staff on hand to supervise and assist their loved one.
OPTION #4
RESPITE IN A NURSING HOME
This is where the individual actually enters the Nursing Home as a respite client for a short stay to give the carer a short break. It is usually in 1 - 2 week blocks and requires an ACAT assessment and booking in advance as these spaces are usually popular.
OPTION #5
RESPITE HOUSE / COTTAGE
Not available everywhere but these are a home style environment offering short term 'live in' respite. The houses are usually well equipped and staffed to manage people with high or low care needs. In some areas there may also be a facility that provides accommodation and services to the carer in relaxed surroundings, so they have a short break from their home environment, and a chance to mix with other carers.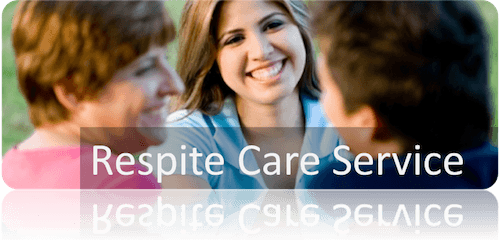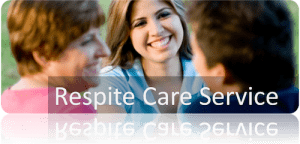 Many people choose a mixture of the options above - and it is a very individual choice depending on what will work best for your family. Whichever option you choose - planned, regular respite is the best way to keep you fit and healthy and able to continue in the caring role. Without planned 'down time' the carer can soon become worn out, and get to breaking point and need immediate or emergency respite which can make finding options more difficult. So investigate all the options and give them a try.
Filed under: Aged Care, Disability Support, Home Care