Did you know that research has shown that there is a strong link between having your social needs met and maintaining good health, and even prolong your life? A person's social needs are just as important to address as their medical conditions for overall health.
Even though you are confident your loved one is safe at home alone, you may be right in worrying that they don't have the social contact they need.
Advanced Care's companion care services can help to relieve stress and worry for family members, but just as importantly provides vital social interaction, help to keep your family member active and engaged in their favorite activities, and even their local community. Our service also provides an excellent monitoring service for older people and their family members - who want to give the best possible care to their loved one. This is a great service for families who do not live close by, or are busy with work and family commitments to always keep an eye of the health and happiness of their loved one.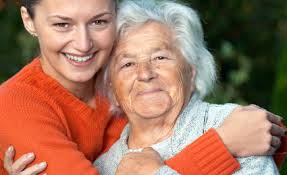 Our experienced staff can provide this social interaction by :
Participating in crafts
Playing games / cards / doing puzzles / reading
Talking about the person's family
Encouraging entertaining (having the neighbour over for a cup of tea)
Organize and assist with outings and trips
Arranging and attending appointments
Sorting mail
Making shopping lists
Writing letters
Going shopping
Pharmacy drop offs / pick ups
Encouraging and assisting with light exercise
Encourage active thinking
Reminiscing about the person's life and experiences
Reading the newspaper
Going to the movies
Monitor the person's general well-being and report any concerns
After a comprehensive assessment, Advanced Care will determine the carer/s who are the best match for your loved one, to ensure they are comfortable and can develop a good rapport. This service can be introduced slowly to allow your loved one time to transition to having someone new in the home, and enable them to develop trust in the care worker.