Advanced Care's sleepover service is a practical and cost-effective alternative to residential aged care. During this service, our care workers are on hand, in the client's home, for them to call on if needed on a low dependency basis.
This service is ideal for the person who lives alone and wants to remain in their own home. It can also provide peace of mind for family members - to know that their loved one has someone in the house at night to monitor and care for them as needed.
Sleepover support is also a way to provide respite for the regular carer - who can enjoy a night out or away knowing that their loved one is well cared for.
WHAT DOES THE SUPPORT WORKER NEED?
A bed and access to a bathroom need to be provided in the client's home for our care worker, (staff will provide their own linen) but you have peace of mind, that there is someone on hand if required.
Sleepover shift runs from 10:00pm through to 6:00am.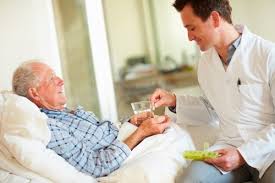 Either side of these hours our staff can assist with personal care, and other support needs as required. If you need a higher level of support, our staff can also remain awake and attend to you as required throughout the night.
Active overnight support is provided at a the applicable day/night rate, contact us with any questions.
Many people require support at home during the night, for a range of activities including :
Waking to take medication
Being re-positioned or turned in bed
Toileting supervision/safety
Temperature control
Staying hydrated
Reassurance or emotional support
Personal or continence care