At 11 am on 11 November 1918 the guns on the Western Front fell silent after more than four years of continuous warfare. The allied armies had driven the German invaders back, having inflicted heavy defeats upon them over the preceding four months. In November the Germans called for an armistice (suspension of fighting) in order to secure a peace settlement. They accepted allied terms that amounted to an unconditional surrender.
The 11th hour of the 11th day of the 11th month attained a special significance in the post-war years. The moment when hostilities ceased on the Western Front became universally associated with the remembrance of those who had died in the war. This first modern world conflict had brought about the mobilisation of over 70 million people and left between 9 and 13 million dead, perhaps as many as one-third of them with no known grave. The allied nations chose this day and time for the commemoration of their war dead.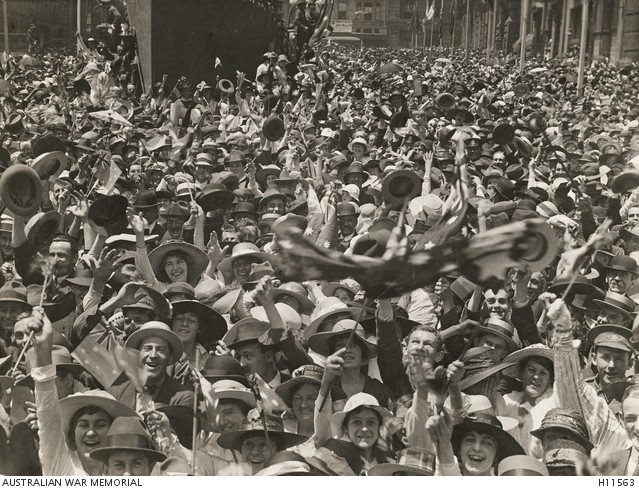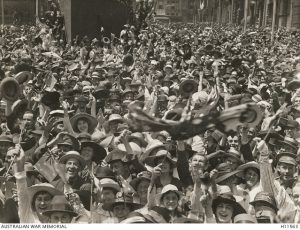 On the first anniversary of the armistice in 1919 two minutes' silence was instituted as part of the main commemorative ceremony at the new Cenotaph in London. The silence was proposed by Australian journalist Edward Honey, who was working in Fleet Street. At about the same time, a South African statesman made a similar proposal to the British Cabinet, which endorsed it. King George V personally requested all the people of the British Empire to suspend normal activities for two minutes on the hour of the armistice "which stayed the worldwide carnage of the four preceding years and marked the victory of Right and Freedom". The two minutes' silence was popularly adopted and it became a central feature of commemorations on Armistice Day.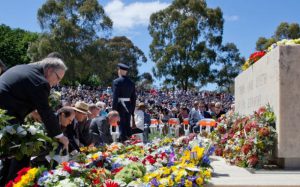 Please click on this link to take you to the Australian
War Memorials page where you can find all this information and download a copy of  the Remembrance Day Order of Service
Today holds a special place in the hearts and minds of myself, the company co-founder Janet Gibbins. As daughters of a WW2 veteran, we know the effect that fighting for our country has on those who went to war, and the loved ones they left behind. Our Dad Laurence Hines was a proud veteran who fought many battles including Milne Bay. He rarely talked about his experiences, however, we are grateful that later in life he recorded some stories with his mates and shared some experiences in a journal he wrote in his last days. It was only then that we got to know the full extent of the challenges he faced as a young man.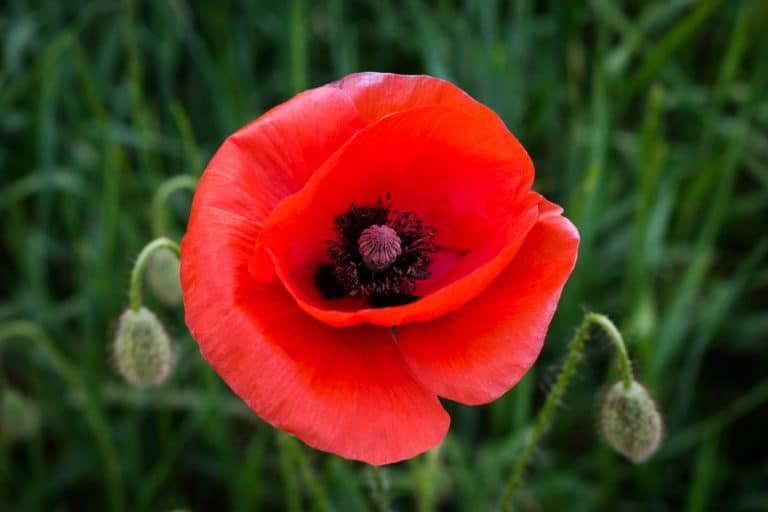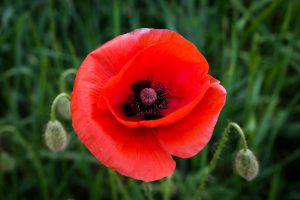 Our experience in caring for our Dad in his last days was the driving force in us starting this business – and we often think of him and the trials he faced. This still drives us to want to provide the best service possible to all older Australians – and particularly those who fought for our country