There are more than 7,000 young people living in Aged Care facilities in Australia. By 'young' people I mean people under the age of 65, and a significant portion of this number is people under the age of 50 !
Why are they there ? Many of them are younger people with a disability with complex support needs that for one or more reasons can't be supported at home. It could be the cost, the physical environment of their home, the difficulties staffing their support, family issues - sometimes its complicated, it's hard and its very costly for a younger person with complex support needs to remain at home. BUT that doesn't make it ok to place them in an Aged Care facility, there has to be a better way.
I've worked in Aged Care facilities myself, I've placed my mother in a facility and helped care for her whilst she was there, and I know that it's just not a suitable environment for younger people. Don't get me wrong - I'm not anti Aged Care facilities, they play a vital role in accommodating the elderly who want to be in a supported environment, or who can no longer stay at home. But it's not the place for younger people.
It's not the physical environment that concerns me - it's everything else, they are just not designed for young people. On the flip side - yes I am well aware that if a person has very complex needs that can't be met at home, or the cost of supporting someone at home becomes untenable, then there needs to be an alternative.
So what's so bad about them moving into an Aged Care home where they will receive support 24 hours a day? Here's a few reasons to consider why it's just not appropriate:
Obviously there is a lack of age appropriate social interaction / stimulation- the reality is the person will be sharing with all elderly residents some of whom have dementia, many of whom cannot interact - how depressing ! the people their own age are very likely to be the staff - who have very limited time for any social interaction because of their workload.? depressing. then there's the social activities - aged care facilities are nice quiet environments designed for older people to live out their remaining years in peace and quiet. ? what does a younger person want - well if it was me - music, plenty of it and reasonably loud ! age appropriate social activities (not bingo and piano sing-a-longs) and how about some good food ... the food in aged care facilities is again - designed with the older person in mind .. and the reality is the facilities do not have the capacity to cater to individual tastes.
Again 'aged care' facilities are designed and built with the aged in mind (and rightly so )... and to ensure there is sufficient space for staff to carry out personal care. There may be issues with lack of privacy, maybe even sharing a room with an elderly room mate. The other issue with this is the stark reality of their room mate /s dying, not the most uplifting environment.
Rehabilitation / Physiotherapy needs
Younger residents in an aged care facility would at times - be fitter and stronger than other residents - and their need for rehabilitation or at the very least Physiotherapy - will be greater. who will provide this ? if it is the responsibility of the facility appointed physiotherapist I would have concerns about how they are going to provide this level of support/ service when the one Physio often has 100 + residents to provide support to. ? perhaps there is some allocation of extra physiotherapy time and dollars - I'm not sure, but I hope so. or is it left up to the family or the government to fund this additional support.
Younger people with a disability will most likely have complex needs, and I again wonder how facility staff manage this. It may be that their physical needs are greater, and / or there is behavioural, emotional and other aspects that need managing that will be new territory for an Aged Care facility. Of course this can be overcome with additional training for staff as long as it is available, relevant and repeated for new staff.
Adapting to the environment
For any person that enters an aged care facility there is a significant period of adjustment regardless of their age. There is the struggle with loss of independence and control, and depression is common. I imagine this is magnified x 10000  for a younger person. Whilst there is support available such as a Psychologist the reality is the staff will be the ones faced with managing this person's moment's of grief, and I worry they just won't have the time or perhaps the skill to support them.
Involvement of family and friends
Family and frineds may well want to be involved in ther person's day to day activities, particularly if they have been caring for them at home. However the reality may be that the facility (nursing home)  where space was available is some distance away, and the activities they want to assist with are done at a time that fits in with the facilities schedule which doesn't enable them to assist. On top of these issues - how likley are friends to visit this environment ? the available statistics show - not very, particularly in the long term. An Aged Care facility can be a fairly confronting environment for the feing hearted or uninitiated.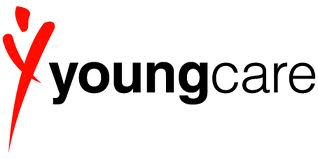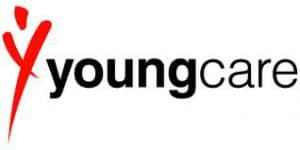 One organisation who have championing the rights of younger people with a disability to live in an appropriate environment is Youngcare. They are driving the change for home like, purpose built accomodation for people with a disability. In addition to their purpose built homes they provide 'home soon grants' to assist those who are living in an Aged Care facility and want to return home or to supported accomodation, they are also active in advising government on policy, and research partnerships. You can find out more about them at www.youngcare.com.au.
I don't profess to have the answer to how we support younger people with complex care needs in a suitable environment in a sustainable, cost effective way - but with 7,000 younger people in Aged Care facilities, I think we need to be asking the questions.
Will the NDIS fix the problem? Will those younger people who have already been placed in facilities be able to access the NDIS and move out? Will the new system encourage organisations to build more purpose built home-like environments to enable younger people who can't remain at home to have a more appropriate place to be? Only time will tell.
Filed under: Disability Support, Nursing Home
Tagged with: young care